Prepare your own authentic Slovenian meal
Taste local wines
Learn about Slovenian traditions and rich cuisine
Share the table with other global foodie travellers
Create a culinary story you will gladly share with others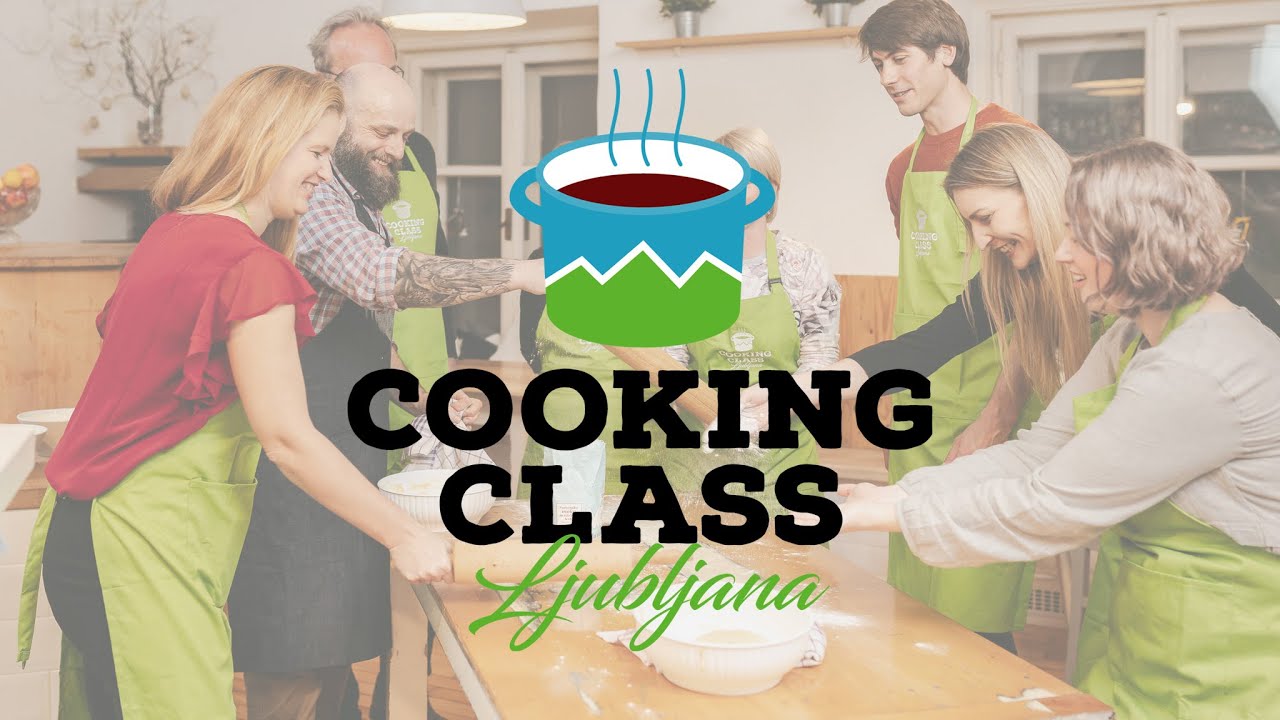 Included in price
4 course meal
All ingredients
Local wine
Typical Slovenian appetizers
Recipes
Souvenir
Other information
Sign-up is required to reserve your spot.
The class is conducted in English (for private groups also in other languages).
No cooking skills required, suitable for accomplished and novice cooks.
Suitable for vegetarians.
A hands-on culinary workshop that takes you on a journey through rich Slovenian culinary history along with the most popular traditional dishes.
Get on board of this highly interactive class, where you can actually slice, mix, season and prepare a complete dinner with a local chef, and afterwards sit down and enjoy the meal you've just created.
A four-course meal, seasoned with humour, homey feeling and Slovenian culinary tradition. Whether you get your hands-on or you just watch as we prepare the feast, you will definitely have some laughs and a lot of good food.
The menu consists of a cold cut appetizer, warm starter, main dish and a dessert. We adjust the menu seasonally, since we always use fresh ingredients from local farms or from the market which is right next door.
Interesting facts
A Slovenian restaurant (Hiša Franko) is on the list of the world's 50 best restaurants.
Chef Ana Roš put Slovenia on the gastronomic map after being voted The World's Best Female Chef in 2017.
Slovenia has 365 dishes and drinks typical or a certain region or town, which means you can literally taste one of them every day of the year.
The first Slovenian cookbook was published in 1798.
More than 80 various types of fillings are known for Slovenian traditional pastry 'potica'.
Slovenians pride themselves on the oldest vine in the world, which is still grown in Maribor and is almost half a millennium old.
Location
Address:
Meta & Bazilika, Snežniška 1, Ljubljana
Link to Google Maps
I like discovering new cuisine traditions and everywhere i go i try to learn something new. I found out that Ljubljana offers this cooking class, so i booked in advance which i would recommend if possible for you. First we had some starters and wine and then we started to prepare the magnificent dishes. It was awesome and I would most certainly recommend it to all visitors.
We cooked three meals together and when we arrived the cook already prepared the delicious starters. We cooked together with other guests and that was great to meet them. There's water and wine available all the time and soft drinks for the kids. The ahmosphere vas very relaxed and fun. The meals were very easy to prepare, even for two guys that never cooked before :) The cook was very knowledgeable about Slovenian wines and their food in general. I highly recommend doing the class. I always try and cook where ever I travel and meet interesting people.